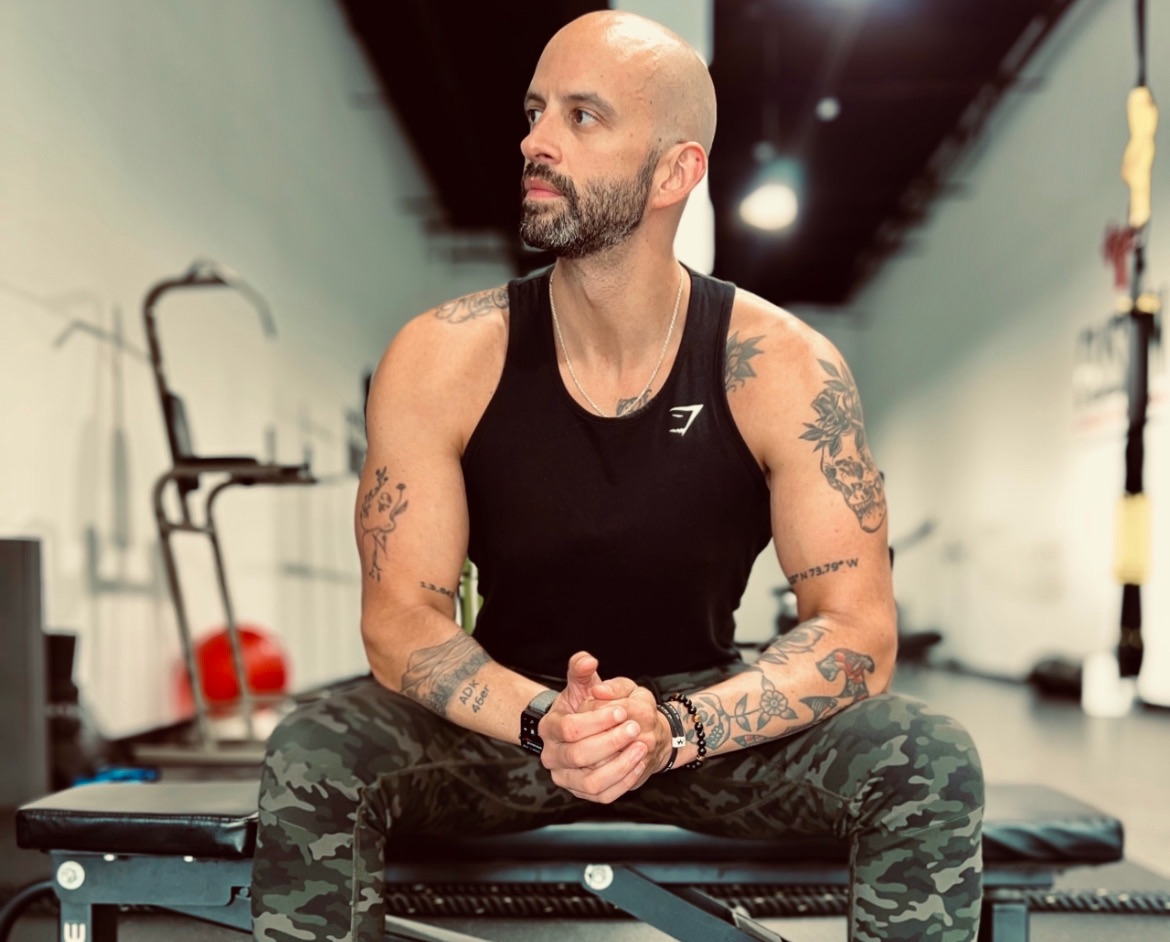 Strength training and nutrition made simple.
No frills or exotic exercises. 
You will seamlessly learn how to lift weights to 
transform your physique 
confidently
. 
In the next 90 day's 

you will drastically change what and even who you see in the mirror.

 
Biggest reasons holding people back from results.
No consistency with nutrition

Too much cardio, not enough strength training

Staying in their comfort zone

Not having a way to measure progress

Guessing what you should do
In 90 days

YOU WILL

 

achieve

 amazing results.

 
✅You will have Consistency
✅You will be 100% confident with strength training
✅You will safely step out of your comfort zone so you can destroy your goals
✅You will understand exactly how to progress 
✅You will never have to guess again or wonder what to do next
In case we haven't met...
I'm Will, and that's my amazing daughter Ayana.
I am a fitness coach with a personal training studio in business for over 13 years.
My passion is fitness and nutrition, and I absolutely love to hike big mountains.
But it wasn't always like this... 
 

In 2009, on my 30th birthday, I was the fattest I've ever been.

 

70 lbs. overweight! 

 

I was sick and tired of carrying around a fat body and feeling unattractive.

 

I felt ashamed and disappointed that I had let myself go.
I thought:
"How the hell did I let myself get like this?"
I wanted to change. I wanted to be fit. Exercise helped of course but let me tell you a secret...
🤫
You can completely transform your physique without exercising like a crazy person!
More on that in a bit but first let me humbly tell you that I went from...
Tired of carrying around 70 lbs of FAT to transforming myself into a shredded, happy, shaved head, tattooed, bearded, and majestically tan man — And hiking all 46 Adirondack high peak mountains in a 6-month span.
Below are client results.
No photoshopping.
No BS.
Real people.
Real results.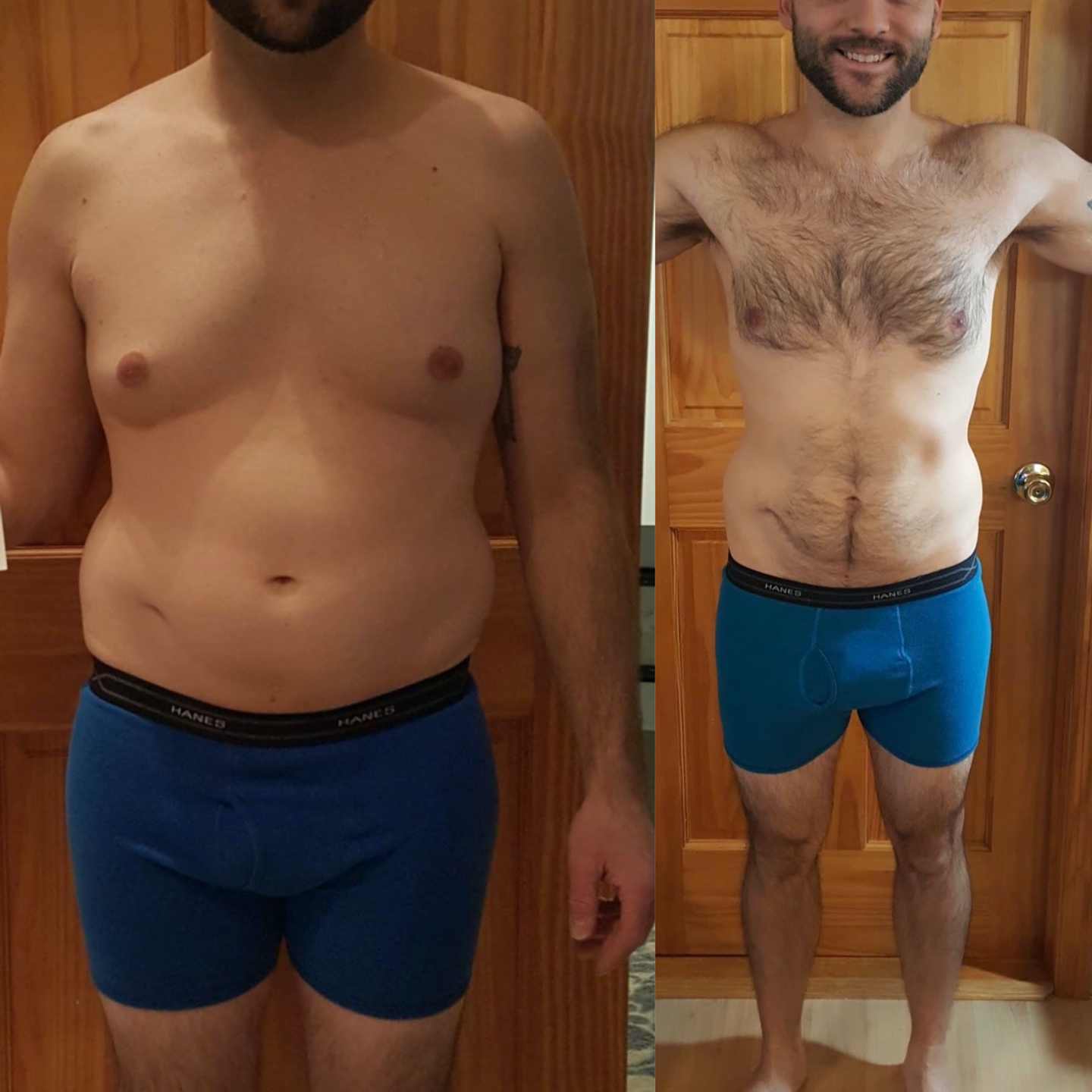 Without a system that is built for results, you will never reach your fitness goals.
You need a system that teaches you the right way to get fit and how to crush plateaus.
More importantly you need a system that will engrain CONSISTENCY into your lifestyle so you can transform your physique for good.
It all starts with the first 90 days!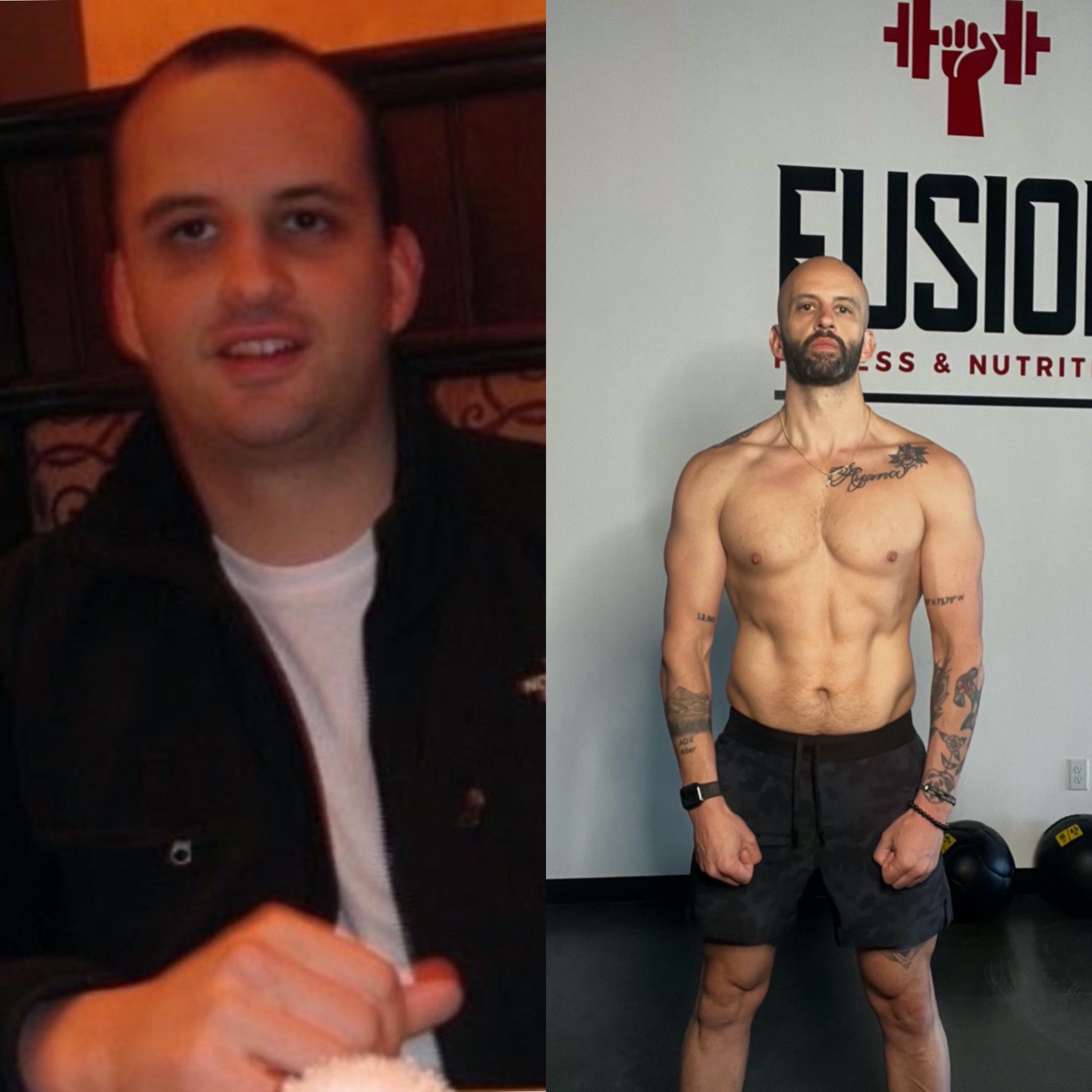 What exactly is 90-day max level transformation?
First, I want to say it doesn't matter if you're:
A beginner
A seasoned vet looking to blast through a plateau
Here for fat loss
Here for muscle gain
This program is built for all goals.
You may be asking yourself…
How can this program work for everyone?
Simple answer: Strength training Builds muscle. Muscle increases your metabolic demand, making it a lot more effective to lose fat. 
Breakdown:
The fitness program is 3 phases
Each Phase is 4 weeks
You will exercise 4 days a week
You won't have to give up on the food you love – a formula for disaster
Learn the micro-nutrients you must consume every day (sneak peek: it's only 3) that over 98% of Americans rarely consume but will aggressively help you reach your goals
90-day max level transformation uses:
Simple (not easy) and clear exercises and movements. This prevents you from burn out so you can create consistency.
Fact:
The more fancy and flashy the exercises are, the more likely it is for people to fall off and lose consistency.
90-day Max Level Transformation is specifically built for consistency.
Without consistency you will never transform your physique and health.
Even in our world of quick dopamine, you know damn well nothing good comes easy.
With that said, you don't have to...
Spend countless hours in the gym

Do all these crazy complex exercises and programs
Restrict all the foods you like, or be on some extreme diet
That only leads to burnout and inconsistency.
Leaving you frustrated and confused.
You think something is wrong with you because you're not seeing results even though you're working hard.
That is a very common situation, unfortunately.
There is a better way and I'll show you how.
👉You will see that you don't have to exercise with all these fancy and complex exercises and in just 90 days you will get the results you deserve.
I'M READY!
👆That's me proudly watching you achieve amazing success, while not killing yourself in the gym or suffering with your nutrition.
Remember my friend.
If it is not sustainable...
You will burn out.
You will not have consistency.
You will always go back to square one and not get results. 
90 days are all it takes to learn consistency and to transform your physique. 
🔴Sign up today! You've got nothing to lose, except for that roll that hangs over your pants when you sit down.🔴
I'M READY!
Register now, and I'll personally help you get started.
Your new 90-day program is...
✅Simple
✅Clear
✅Focused
✅Effective
✅Result-oriented
I guarantee you results in 90 days
A new level of discipline and consistency for your entire life
I genuinely want to help you and as many people as possible reach the highest level of health and fitness. 
CLICK BELOW TO GET STARTED.
One low price. You're in for life.